Vulcanized and Mechanical Heavyweight Splice Training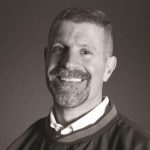 Mike Hesslau
Territory Sales Manager
Flexco
Michael Hesslau has been with Flexco for 24 years. He spent nine years in Flexco's Customer Service/Inside Sales. Then moved to the marketing department creating, writing, filming & editing Flexco training videos and as a lead instructor in Flexco's BCP training classes.
The next eight years were spent in North America (western United States & Canada) & Asia (China, India, South East Asia) working with colleagues, distributors, and end-users performing training, troubleshooting, installation, and sales. The last five years have been spent as Territory Sales Manager for Flexco in Northern Illinois, Southern/Eastern Wisconsin, and Eastern Iowa.
Dick McConnell
National Account/OEM Manager
Flexco
Richard "Dick" McConnell has 30 years of experience in the industry. He combines understanding conveyor operation with the aptitude to engage attendees in training environments. Throughout years troubleshooting conveyor performance in all manner of industries, he's developed a basis for understanding big picture belt operations. From field training on job sites to creating and presenting conveyor performance training on a national level, the focus is keeping the class on topic and interactive.
Dick is currently National Account/OEM Manager for Flexco focused on conveyor projects throughout North America and beyond. He is active with industry trade organizations such as National Industrial Belting Association (former HD Sub-Chair, current Training Coordinator), National Stone Sand and Gravel Association (Material and Services Board Member) and active with Conveyor Equipment Manufacturers Association.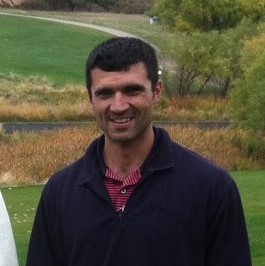 Brad Bundy
Territory Sales Manager - Mountain West
Shaw Almex Industries
Brad Bundy started his belting career in 2007 with a leading global conveyor belt manufacturer and is now with the Almex Group as a territory manager and supports the splice/ technical training department.  He began as a field vulcanizer he has since held positions as a technical trainer, application specialist, project manager for Heavyweight belt construction and change-outs, and operational manager for two service branches in the western United States. He has performed Heavyweight belt service from 2 miles below an ocean to more than 2 miles above sea level, on belts conveying everything from prescription medication to precious metals.
Brad has conducted splice training classes in multiple countries for thousands of students and believes he is as much a student as an instructor in this industry. Brad has written and revised new and worn belt splicing and repair procedures, created industry-related tooling and his hands-on approach focuses on Safety, Quality, and Efficiency in that order.
Gary Dech
Global Technical Sales Manager
The Almex Group
Gary Dech began working in the conveyor belting business over 35 years ago and brings firsthand knowledge of splicing, sales and application engineering in both heavyweight and lightweight belting as well as peripheral equipment such as pulleys, idlers and belt cleaning components.
As the Global Technical Sales Manager for The Almex Group Gary has facilitated and led multi-day conveyor belt splice training classes on three continents and brings experience, humor and a lighthearted attitude to any training or technical seminar.