Track, Train, Troubleshoot for Heavyweight Belting
Dick McConnell
National Account/OEM Manager
Flexco
Richard "Dick" McConnell has 30 years of experience in the industry. He combines understanding conveyor operation with the aptitude to engage attendees in training environments. Throughout years troubleshooting conveyor performance in all manner of industries, he's developed a basis for understanding big picture belt operations. From field training on job sites to creating and presenting conveyor performance training on a national level, the focus is keeping the class on topic and interactive.
Dick is currently National Account/OEM Manager for Flexco focused on conveyor projects throughout North America and beyond. He is active with industry trade organizations such as National Industrial Belting Association (former HD Sub-Chair, current Training Coordinator), National Stone Sand and Gravel Association (Material and Services Board Member) and active with Conveyor Equipment Manufacturers Association.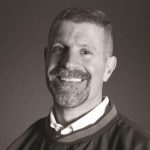 Mike Hesslau
Territory Sales Manager
Flexco
Michael Hesslau has been with Flexco for 24 years. He spent nine years in Flexco's Customer Service/Inside Sales. Then moved to the marketing department creating, writing, filming & editing Flexco training videos and as a lead instructor in Flexco's BCP training classes.
The next eight years were spent in North America (western United States & Canada) & Asia (China, India, South East Asia) working with colleagues, distributors, and end-users performing training, troubleshooting, installation, and sales. The last five years have been spent as Territory Sales Manager for Flexco in Northern Illinois, Southern/Eastern Wisconsin, and Eastern Iowa.
Buddy Wilson
Senior Director - Services Operations
Fenner Dunlop Conveyor Belting
Buddy Wilson has spent his entire professional life in the belting industry. Over the past 20 years, he has worked on all sides of the belting industry, including belting and component sales, applications engineering, conveyor service operations management and international project management. Buddy especially enjoys the process of conveyor troubleshooting and optimization.
In his current role, Buddy oversees the services division for Fenner Dunlop. This includes five (5) individual locations across the continental United States. In addition, he also assists in developing and executing tailored conveyor belting and systems training for the organization. Buddy has authored several technical papers published in the NIBA Beltline.