Monday, September 26, 2022
3:00 - 5:00 pm: Executive Committee Meeting (Invitation only)
5:00 - 6:00 pm: Executive Committee & Committee Chairs Meeting (Invitation only)
Tuesday, September 27
7:00 am - 2:00 pm: Golf Outing
The NIBA Golf Outing will take place onsite at the TPC San Antonio Oaks Course.  Breakfast will be available at 7am and golf will begin with an 8am shotgun start. The format has been expanded to attract all types of skill levels, as well as differentiate between recreational golfers and those who take the skill a bit more seriously. The NIBA tournament will offer two format options: regular Scramble (Captain's Choice) format or Stroke Play. The additional $250 fee includes golf, breakfast, and two beverage vouchers. Golf club rental is $85.
1:00 - 4:00 pm: Flexco Welcome Reception (Invitation only)
6:00 - 8:00 pm: Committee Meetings (Invitation only)
8:00 - 11:00 pm: President's Reception (Invitation only)
Wednesday, September 28
9:30 am - 2:00 pm: Highlights of San Antonio Tour
Take a break from business and see the top must-sees of San Antonio! The tour includes a self-guided tour at the Alamo, a private Barge tour through the famous Riverwalk, plus free time to explore the Historic Market Square. Transportation included. Additional fee applies.
10:00 am - 12:00 pm: Pickleball Introduction & Tournament 
Pickleball is soaring in popularity! If you've been wanting to try this fast-growing sport, now is the perfect time. Pickleball combines elements of badminton, table tennis, and tennis in a fun and social game that is fast-paced and easy to learn. Attendees will learn the basics then compete in a friendly round-robin tournament facilitated by the onsite tennis pro. Equipment included. Additional fee applies.
3:30 - 5:00 pm: Women of NIBA Reception
Join the female-only community of women leaders from around the belting industry. The inaugural Women of NIBA Reception was a smash in 2021, and you won't want to miss it this year!
5:00 - 6:30 pm: New Member/First Timer Meet-Up
New NIBA members since the time of last year's Convention and those attending this event for the first time are welcome to join NIBA's Program Committee, Membership Committee and Board of Directors at a private reception before the Opening Dinner Event to learn more about the organization, how to become more involved, and to meet their mentors. If you're a new member or first-time attendee be sure to RSVP in the online registration process.
6:30 - 10:00 pm: Opening Dinner Event
Kick off the 2022 NIBA Annual Convention with a toast to a successful Convention ahead. Included with all registration types, but please select for headcount.
Thursday, September 29
7:30 - 8:30 am: Breakfast - Open to all NIBA 2022 registrants
8:30 - 10:00 am: Annual Business Meeting
All NIBA members are welcomed and encouraged to attend the NIBA Annual Business Meeting to catch up on the latest association news and strategic direction of the organization. New and outgoing volunteer leaders, as well as honorary members, and scholarship winners will also be recognized.
10:00 - 10:15 am: Coffee Break - Open to all NIBA 2022 registrants
10:15 - 11:45 am: Keynote: Beat The Odds In Business & Life with Sandy Gennaro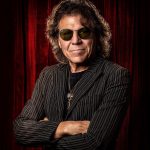 Sandy Gennaro, a world-class rock and roll drummer, and has toured the globe and recorded with world-renowned artists: Cyndi Lauper, Joan Jett and the Blackhearts, Bo Diddley, The Monkees, Michael Bolton, and The Mamas and Papas to name a few!
Sandy will lead you through:
Methods that Hall of Fame Rock Stars use to stay relevant and create career longevity such as adapting to change
Ideas to generate an ever-growing, multi-generational customer "fanbase"
Methods to cultivate trust and transparency with colleagues and employees
Ways to create a spirit of service and altruism within yourself and throughout your entire workforce
Ways to establish and maintain a positive mindset regarding yourself, your job, and your future
Ways for leaders to empower their people with the freedom to make informed decisions and be creative in solving problems
Tools to nurture and create a culture of improved communication and relationships at work and at home
11:45 - 12:45 pm: Lunch - Open to all NIBA 2022 registrants
12:30 - 1:00 pm: Service Project: Assemble Coping Kits for At-Risk Children through ChildSafe, a children's advocacy center
ChildSafe is the only nonprofit in the county that coordinates the efforts of child protection staff, law enforcement professionals, family advocates, medical experts, and mental health clinicians for children and adolescents traumatized by sexual abuse, severe physical abuse, neglect, or exploitation.
How can NIBA help? NIBA will purchase materials with donated funds to assemble Coping Kits that will be provided to comfort child victims and survivors of abuse and neglect. Each kit costs $30 and will include items such as stuffed animals, journals, stress balls, snacks, plus some hygiene items. The number of kits requiring assembly will be determined by the total donation amount.
Attendees can donate through the online registration process and sign up to help assemble the kits onsite in San Antonio.
2:30 - 4:30 pm: Next Gen Pool Party
If you are under 40, you are invited for an afternoon full of fun and additional networking opportunities! Included with all registration types, but please select for headcount.
5:30 - 7:00 pm: Manufacturer's Hospitality Suite Hub Happy Hour
The Hub is a dedicated social event for distributor/fabricators to meet with manufacturers. Drinks and light appetizers will be available. Open to all attendees. Manufacturers: Contact Amanda Stimart at astimart@niba.org to reserve your Hub Suite.  Spaces are limited!
7:00 - 11:00 pm: Private Manufacturer Hospitality Suites*
In keeping with tradition, this is an exclusive opportunity for Manufacturer members to concurrently host networking receptions. Please note that access to some hospitality suites is by invitation only. Manufacturers: Contact Amanda Stimart at astimart@niba.org to reserve your Hospitality Suite.
*Suite times may vary
Friday, September 30
8:00 - 9:30 am: Breakfast - Open to all NIBA 2021 registrants
9:00 am - 1:00 pm: NIBA Expo
The Convention Expo is consistently rated as one of the most valuable reasons to attend the NIBA Annual Convention. In just four hours, you can connect with Manufacturer and Affiliate companies for short business meetings to inform, make decisions and renew business relationships. No appointments are necessary.
10:00 am - 12:00 pm: Spouse/Guest Optional Activity - Kendra Scott Color Bar
Socialize in a private room onsite at the resort and create a custom piece of Kendra Scott jewelry to take home. Refreshments and a light snack will be provided. Additional fee applies.
1:00 - 2:00 pm: Lunch - Open to all NIBA 2022 registrants
3:00 - 4:30 pm: Closing Event
You're invited to gather to celebrate a memorable convention and bid farewell to your convention peers. Drinks and light bites will be provided.  Included with all registration types, but please select for guest count.
5:00 - 7:00 pm: Board Meeting (Invite only)