NIBA 2020 Annual Convention

We are optimistic about reuniting and seeing everyone again this September to advance the belting industry. We also know that it isn't "business as usual" right now. We understand. So NIBA is implementing "Risk-Free Registration" for the 2020 Annual Convention.
You may cancel your registration, for any reason and with no penalty, by September 10, 2020 and receive a full refund. Expo booths can also be canceled without penalty, by September 10, 2020. Cancellations must be received by the stated cancellation deadline and will only be accepted in writing to staff@niba.org. We recommend purchasing traveler's insurance to cover other incidental travel costs such as airline tickets that may be canceled due to inclement weather or other travel cancellations/interruptions.
Thank You to the NIBA2020 Sponsors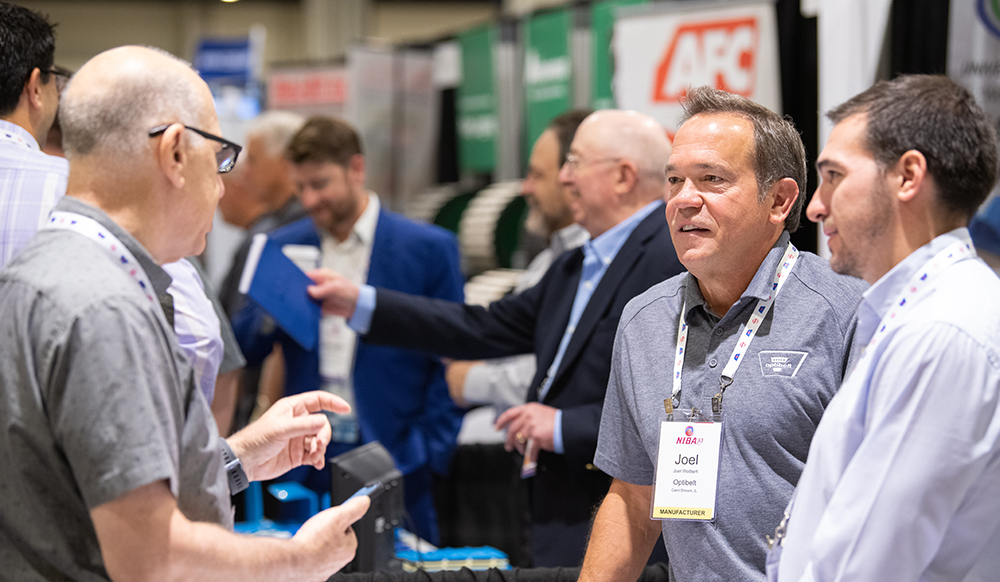 Build Relationships and Find Solutions to Grow Your Business!
The NIBA 2020 Annual Convention, September 16-19 in Austin, Texas, is the premier place to network with 600+ belting industry leaders (owners, managers, CEOs and directors) representing over 250 companies.
Plan to connect with manufacturer and affiliate companies at the NIBA Expo. And attend the educational session where we'll dive into how to cultivate long-term, sustainable customers while contributing to our communities.
And of course, there'll be plenty of time for fun and networking with the Golf Outing and many other activities and tours that will help you explore Austin.
Before you register for the NIBA 2020 Annual Convention . . .
. . . Make sure your whole team is included in your company profile. Add anyone from your team to your company profile to give them access to all NIBA member benefits including the Annual Convention, online learning and belting resources. Click on the video image to the left to see how.
Have the Primary Member Contact from your company log into NIBA.org. Not sure who that is? Contact the NIBA office at 608-310-7549 or staff@niba.org and a staff member will be happy to assist you.

In the Info Hub, select "My Info"

Select "Related Contacts" to see a list of your company's members

Click on "Add Contact" to add more names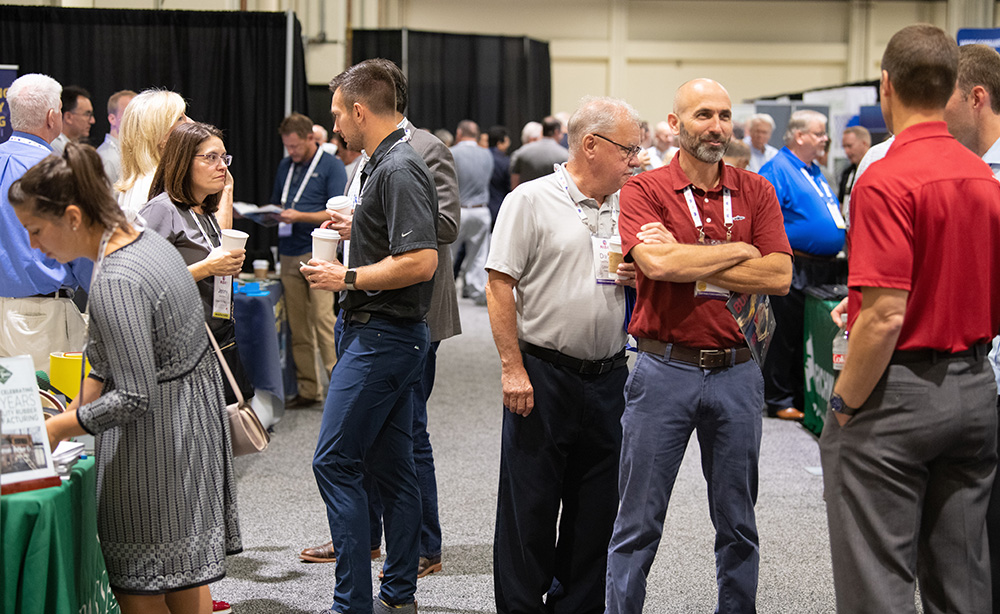 Reserve Your Exhibit Space
One of the most valuable reasons to attend the NIBA Annual Convention is the Expo. With over 90 manufacturer and affiliate companies expected, as well as some distributor/fabricators, offering valuable industry knowledge and a variety of products and services, you'll meet with business leaders from all aspects of the belting industry.
Exhibit space is limited and available exclusively to NIBA members. Booth assignment is determined on a first-come first-served basis according to payment date, with priority given to NIBA Annual Convention Diamond, Platinum and Gold level sponsors.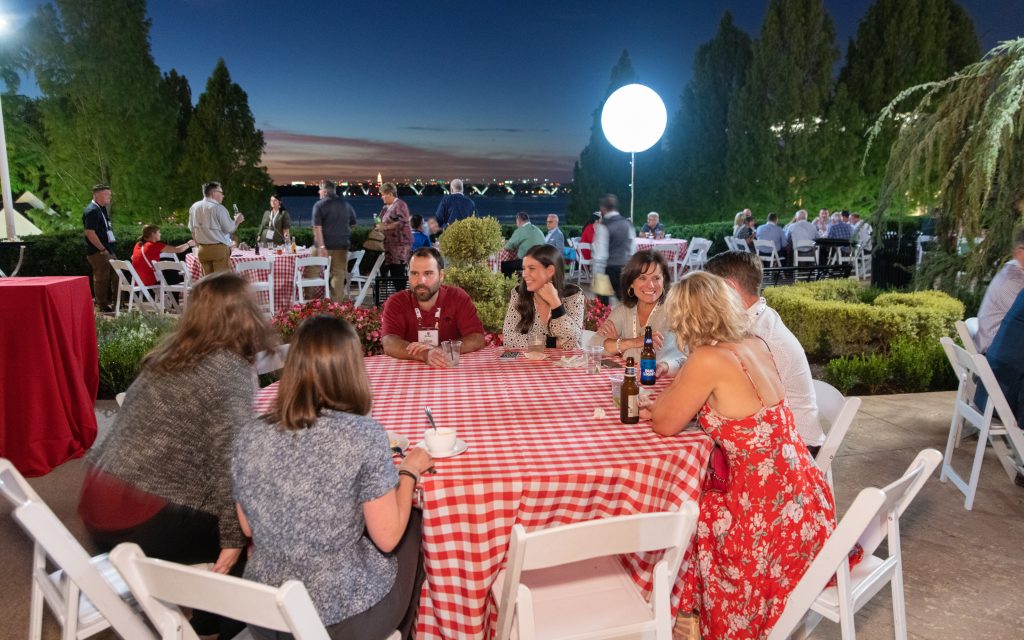 Sponsorships: Recognition For Your Company
Position your company as a leader in the belting community. Take advantage of a variety of sponsorship levels available exclusively to NIBA members. From mobile app to meals, there are plenty of options to enhance your participation and meet your budget. Couple them with opportunities outside the Convention, like advertising in the newsletter or sponsoring a webinar and you've got a winning formula for success!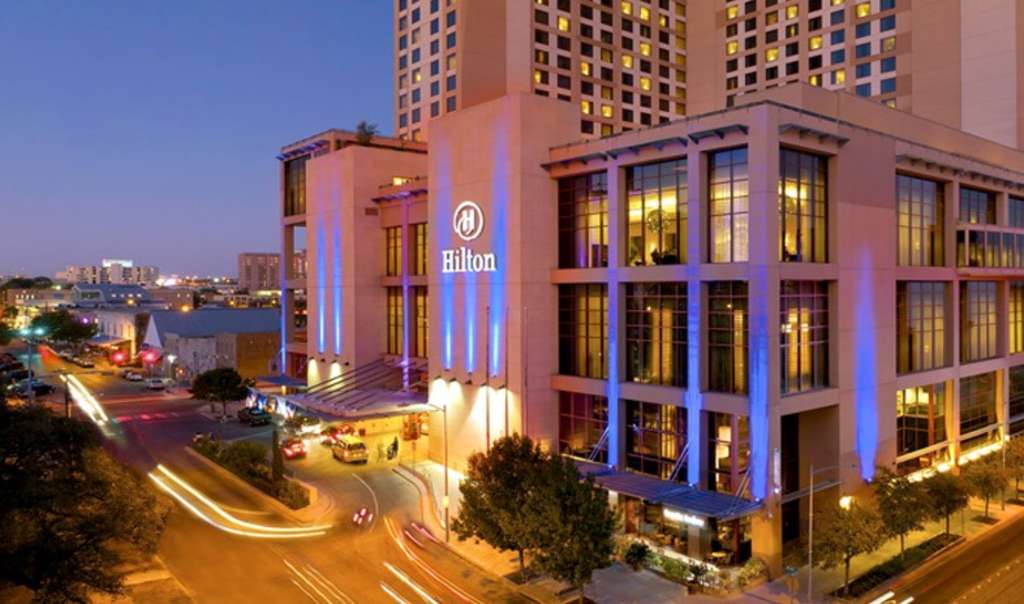 Convention Hotel
Hilton Austin
500 East 4th St, Austin, Texas, 78701, USA
The Hilton Austin is a quick walk from exclusive shopping, amazing restaurants and fun live music venues on 6th Street and the surrounding area. A block of rooms has been held at a special rate of $249. Note that NIBA has arranged with the hotel that no deposit will be required when you make your reservations. Reserve your room by August 24!
Hilton has introduced a new standard of hotel cleanliness and disinfection to ensure a cleaner and safer stay. Find out more about the HiltonStay program.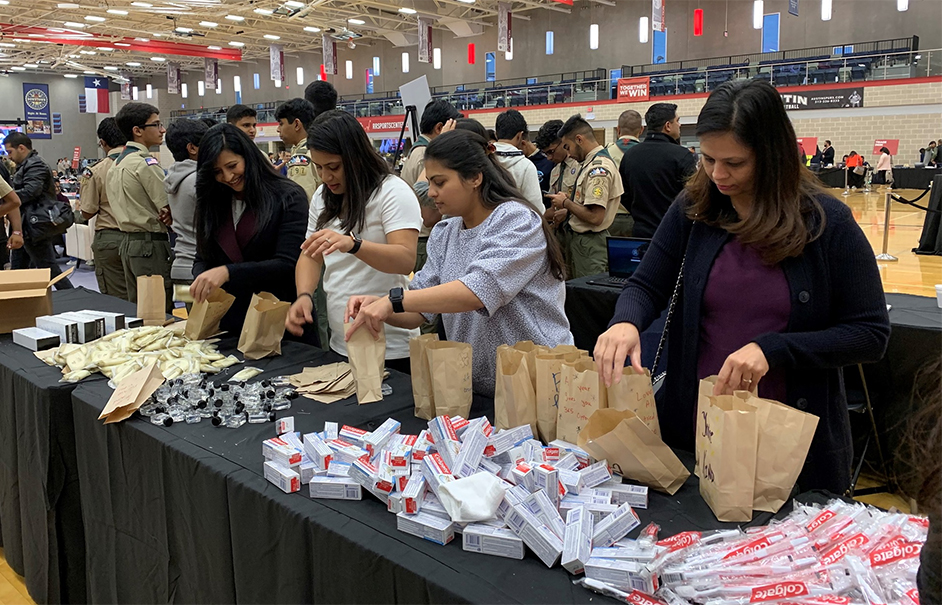 NIBA Service Project - New for 2020

You, the generous members of NIBA, requested that we give back as a group to the city hosting our Annual Convention each year. This year kicks off our very first NIBA Service Project. NIBA is teaming up with Caritas of Austin to help them with their mission to prevent and end homelessness for people in the greater Austin area. 
You can help by volunteering to assemble hygiene kits on Friday, September 18 (time TBD). Each kit will include $25 of vital hygiene items as well as warm socks, a poncho, and other everyday necessities to help get clients back on their feet.
Can't make it to assemble kits on Friday? Help purchase the items for the kits by making a tax-deductible donation. It's easy. Just add it to your convention registration in step 4 and you will receive a separate receipt to use for your taxes.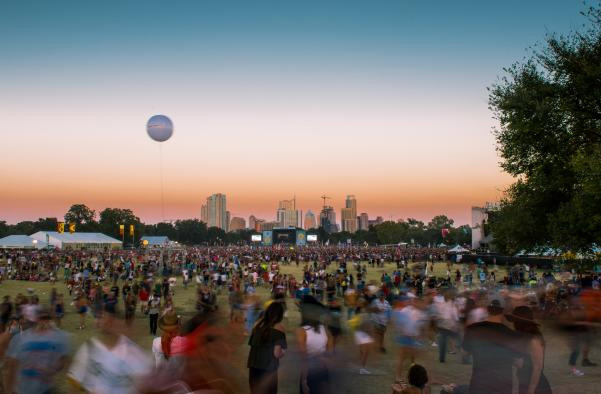 Austin, Texas

As the Live Music Capital of the World®, Austin sways to the strum of its own guitar. It is the state Capital, home of the University of Texas® and gateway to the beautiful Texas Hill Country. Austin offers urban hiking trails, legendary barbecue, farm-to-table cuisine and more than 250 live music venues.
Getting Here
Airport: Austin-Bergstrom International Airport (AUS)
Distance: approximately 7 miles
Estimated taxi fare: $30 USD each way
Estimated Uber or Lyft fare: $25 each way
SuperShuttle fare: $16 each way (reservation required) – use discount code HILTN on prepaid reservations
Valet parking is available for $46/night (+ tax). Self-parking is also available for $37/day (+ tax).
Registration Fees
Register early for best rates!
Nonmembers are encouraged to apply and attend as prospective members.
Complete this online form. If you qualify, we'll invite you to submit a full membership application. If your application is approved, you may register for the Convention as a prospective member. Applications must be received by July 1 for consideration for the NIBA 2020 Annual Convention.

Schedule of Events
Wednesday, September 16
Executive Committee Meeting
Executive Committee & Committee Chairs Meeting
The NIBA golf outing will take place at the Onion Creek Golf Club, one of the most historic clubs in the Central Texas area. The format has been expanded to attract all types of skill levels, as well as differentiate between the recreational golfers and those who take the skill a bit more seriously. The NIBA tournament will offer two format options: regular scramble (Captain's Choice) format or Stroke Play. Additional $250 fee includes golf, roundtrip transportation, breakfast and two beverage vouchers. Golf club rental is $85.
Optional Tour: Real Austin City + Music Heritage Tour
Discover the best of the Austin! This fast-paced "bucket list" tour gives visitors a great snapshot of Austin, as well as glimpses of Austin's musical heritage and what makes them the "Live Music Capital of the World." This tour is jam-packed with facts, history and trivia on everything from Whole Foods to the UT campus, and everyone from Michael Dell to Willie Nelson. If you're looking for a snappy quick overview of the city, or just need to prove to the social media universe you were in Austin, this is the tour for you! Additional $120 fee.
Optional Tour: LBJ Museum and Library
President Lyndon Baines Johnson is a hometown hero of the Texas Hill Country. Guests will step back in time as they enjoy the vast collections of political memorabilia at the LBJ Presidential Library.  This amazing facility gives guests a fresh perspective on our 36th President, legislative initiatives, transition into power after the death of President Kennedy, as well as fashions of the era and a full room replica of Johnson's Oval office complete with original furnishings. Additional $60 fee.
New Member/First Timer Reception
New NIBA members since the time of last year's Convention and those attending this event for the first time are welcome to join NIBA's Program Committee, Membership Committee and Board of Directors at a private reception before the Opening Dinner Event to learn more about the organization, how to become more involved, and to meet their mentors. If you're a new member or first-time attendee be sure to check this box in the online registration process. All members are asked to extend a warm welcome to new members and first-time attendees. Included with all registration types, but please select for headcount.
Kick off the 2020 NIBA Annual Convention with a welcome dinner and a toast to a successful Convention ahead. A buffet dinner and drinks will be served. ​Included with all registration types, but please select for headcount.
If you are under 40, you're invited to the Next Gen After-Party for a night full of fun and additional networking opportunities! ​Included with all registration types, but please select for headcount.
Open to all NIBA2020 registrants
All NIBA members are welcomed and encouraged to attend the NIBA Annual Business Meeting to catch up on the latest association news and strategic direction of the organization. New and outgoing volunteer leaders, as well as honorary members, and scholarship winners will also be recognized.
To give back to our Annual Convention host city we are partnering with Caritas of Austin whose mission is to prevent and end homelessness for people in Greater Austin. You can help by 1) volunteering to assemble $25 hygiene kits with vital items and everyday necessities; and 2) making a tax-deductible donation as part of your convention registration (see Step 4 in the registration process).
Spouse/Guest Activity - Kendra Scott Shopping Experience + SoCo Stroll
Enjoy a tour of the Kendra Scott flagship store and receive an exclusive 15% discount. Then take a guided stroll down iconic South Congress Avenue, lined with funky stores and restaurants! It's the perfect place to find a piece of Austin to take home with you. Additional $75 fee.
Manufacturer's Hospitality Night
An exclusive opportunity for Manufacturer members to concurrently host networking receptions. Please note that access to some hospitality suites is by invitation only.
Whether you're a walker, casual runner, or serious speed demon, NIBA's Fun Run/Walk is a great way to kick start your Saturday! The 3.1 mile course will take you through the Hike and Bike Trail along the shores of Ladybird Lake. You will marvel at the natural beauty of the trail framed by the Austin city skyline. Additional $25 fee.
Open to all NIBA2020 registrants
The Convention Expo is consistently rated as one of the most valuable reasons to attend the NIBA Annual Convention. In just four hours, you can connect with Manufacturer and Affiliate companies for short business meetings to inform, make decisions and renew business relationships. Last year we had 90 NIBA member booths on the show floor. No appointments are necessary.
Spouse/Guest Activity - Aromatherapy and Essential Oil Experience
Enjoy an in-depth experience with an expert aromatherapy instructor onsite at the Hilton. Guests will have the opportunity to create their own scent, as well as a second takeaway gift. Additional $35 registration fee.
All attendees are invited to gather to celebrate a successful convention and bid farewell to your convention peers. A buffet dinner and drinks will be served. Included with all registration types, but please select for guest count.